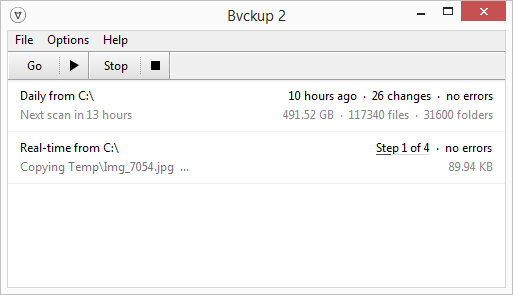 Select a pair of folders and Bvckup 2 will make sure that one stays an exact copy of the other.

The app does not compress, encrypt or FTP files. It's not a two-way sync nor does it come with a restore function.

It does just one thing—it mirrors A to B.