Termit is an easy way to use Google Translate in your terminal.
---
Convert JSON to YAML Online
Or use the instructions on the page to convert between the two formats at the command line, with a JavaScript library, &c.
---
nmh (new MH) is a powerful electronic mail handling system. It was originally based on version 6.8.3 of the MH message system developed by the RAND Corporation and the University of California. It is intended to be a (mostly) compatible drop-in replacement for MH.

nmh consists of a collection of fairly simple single-purpose programs to send, receive, save, retrieve, and manipulate e-mail messages. Since nmh is a suite rather than a single monolithic program, you may freely intersperse nmh commands with other commands at your shell prompt, or write custom scripts which use these commands in flexible ways.
---
Electrical Interruption
I'm on holiday in France at the moment, and the house I'm staying in has no internet, barely a bar of Edge or GPRS signal, and - thanks to a rather spectacular storm last night - no electricity.
As you might imagine, all this makes weblogging a tricky proposition, so I won't be updating the site much during the coming week.
Sorry about that. Normal service will resume whenever the electricity company folk turn up to reattach the power line that's currently flopping about, somewhat terrifyingly, on the roof of an outbuilding.
---
The OpenRoss image service provides a way of serving dynamically resized images from Amazon S3 in a way that is fast, efficient, and auto-scales with traffic.
---
Vellum is a simple reading list for the links your friends are currently sharing in your Twitter feed.
---
Tool for creating simple menu in linux environments
In a terminal, using ncurses.
---
Run a command in the named virtualenv.

vex is an alternative to virtualenv's source wherever/bin/activate and deactivate, and virtualenvwrapper's workon, and also virtualenv-burrito if you use that. It works in a more elegant way, though it does less. You might find it nicer to use. And it works with non-bash shells.
---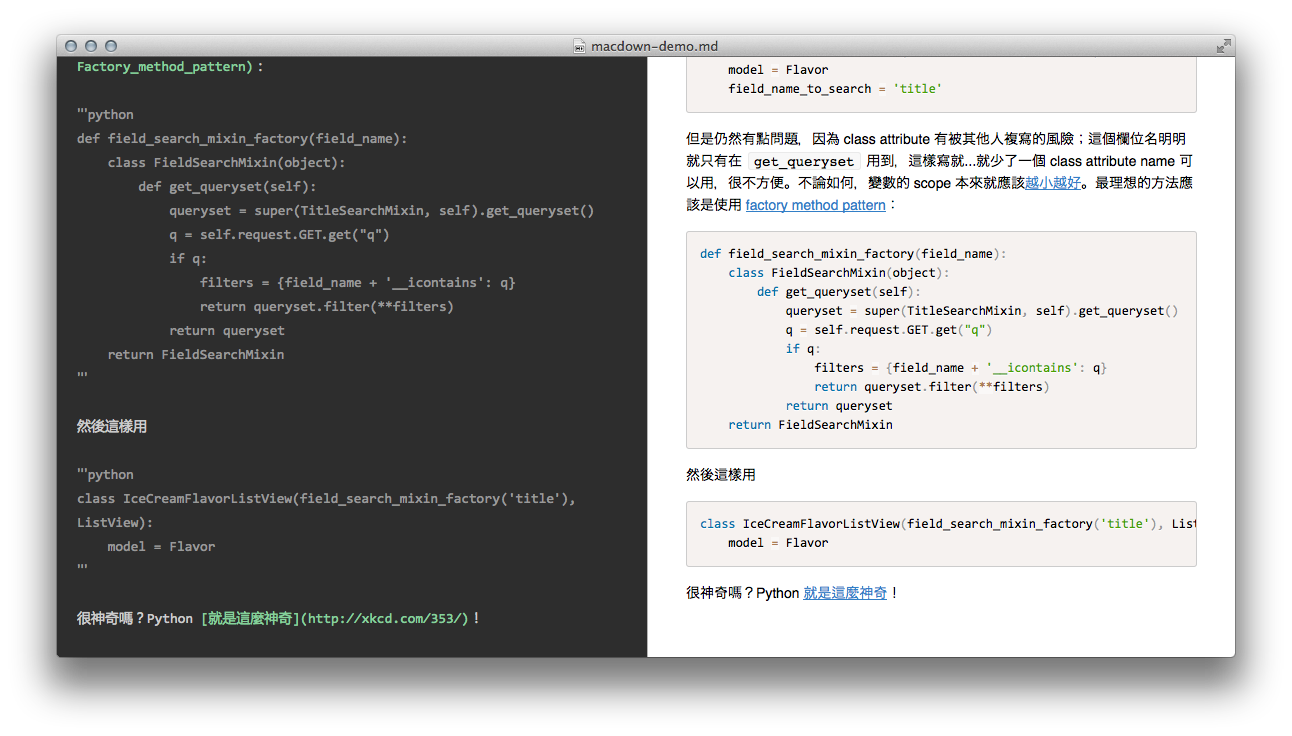 MacDown is an open source Markdown editor for OS X, released under the MIT License. It is heavily influenced by Chen Luo's Mou.
---
Gwitter is a Twitter client for the UNIX command line. Gwitter is written in Go.
---
---
Afloat is a Mac extender that adds useful window management commands to most Mac apps.
---
Rhapsody is a text console IRC client for Unix operating systems. It is small, fast, portable and easy to use, yet it is full featured. The thing that separates it from the crowd is its intuitive menu driven user interface.
---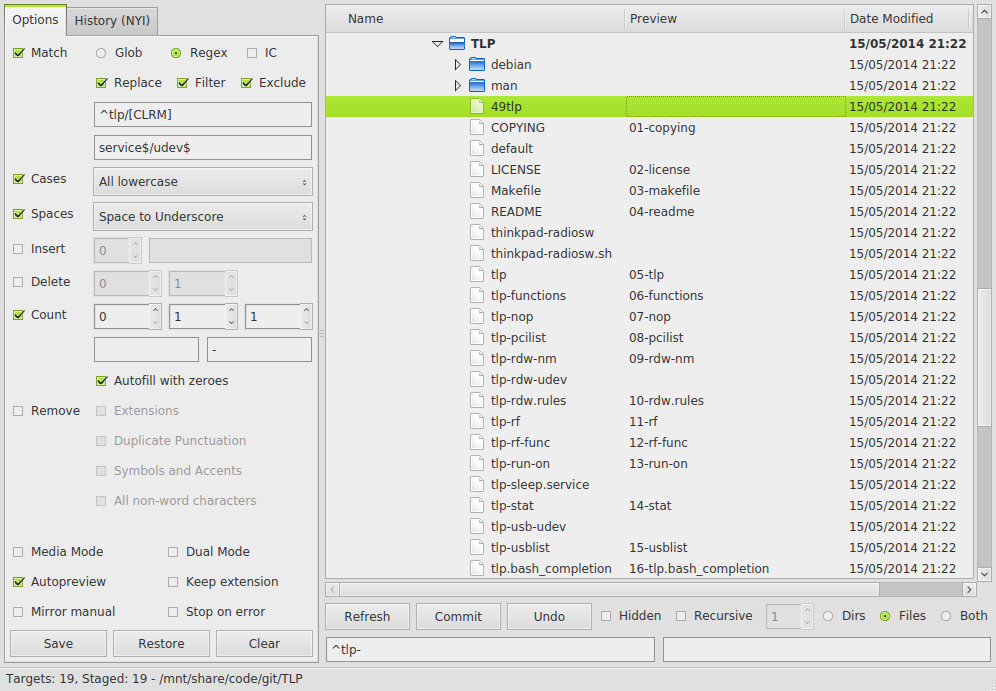 A file browser for mass renaming
---